When:
February 5, 2020 @ 6:00 pm – 9:00 pm
2020-02-05T18:00:00-05:00
2020-02-05T21:00:00-05:00
Where:
Bears Place
1316 E 3rd St
 First Wednesday Spoken Word Series
Presented by the Writers Guild at Bloomington
featuring Jennifer Sue Payne (poetry), Antonia Matthew (poetry), Bonnie Maurer (poetry)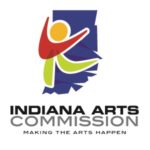 music by Sitar Outreach Ministry (psychedelic sitar)
+ an open mic
$5 suggested donation
JENNIFER PAYNE is a multi-disciplinary artist from Bloomington Indiana. She studied Creative Writing at Indiana University and represented IU in the College Unions Poetry Slam Invitational in 2017. She has participated in her local slam community for 4 years. Jennifer also makes wire wrapped jewelry and operates a small, local, handmade style shop.
ANTONIA MATTHEW, originally from England, has lived in Bloomington since 1968. She is a member of Five Women Poets and with them has published three chapbooks and put out a CD. She grew up during WWII and this informs much of her work. Her play "Home Front," which is built around the letters that she received from her father, who was fighting in Burma in WWII, has been performed live in Bloomington and is currently being produced in London as a full-cast audio dramatization.
BONNIE MAURER
, MFA in poetry, IU, is the author of Reconfigured (Finishing Line Press, 2009) and The Reconfigured Goddess: Poems of a Breast Cancer Survivor (Blurb, 2013). Her poems have appeared in the New York Times; So It Goes, the Kurt Vonnegut Museum & Library Journal; Nimrod International Journal, and others, as well as on IndyGo buses and on the 6th floor ceiling of St. Vincent Hospital cancer wing in Indianapolis. She works in Indy for Arts for Learning as a poet-in-the-schools and community, as a copy editor for the Indianapolis Business Journal, and as an Ai Chi (aquatic flowing energy) instructor. Maurer was a finalist for the 2020 Indiana Poet Laureate and currently nominated for a Pushcart prize. She is an avid welder using recycled objects from local junkyards and bike shops. Contact
bmaurer@ibj.com.
In the hazy basements of local analog havens, an audio experience has been blooming at a remarkably organic rate. SITAR OUTREACH MINISTRY, comprised of a sitar, electric guitar, and numerous unique instruments, has been planting the seeds of meditative grooves for many years in the Bloomington scene and impact listeners new and old.
First Wednesday Spoken Word Series