When:
February 1, 2019 @ 5:00 pm – 8:00 pm
2019-02-01T17:00:00-05:00
2019-02-01T20:00:00-05:00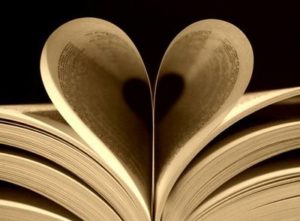 Love Letter(ing) Opening Night & exhibit
Feb 1 at 5 pm to 8 pm
Gather Handmade Shoppe & Co.
116 N. Walnut
Lisa Kwong will be reading plus you can read your own Love Letters!
For the month of February we will be putting Love Letters on display to commemorate . . . well, Love!
Leave your Love letter with us to put on display for the month of February, and pick back up at the end of the month if you wish! Even better, volunteer to read your Love letter at a scheduled reading to happen the night of the opening! 
Your Love letters can (of course) be to anyone! Maybe you want to write a Love letter to Michelle Obama, or your partner, or your first born, or even yourself! The world is full of Love, and we want to capture it on paper!
Have a Love letter you've already written (or received) and would like it to be part of the exhibition? No problem! Come by the event and drop it off, and have a glass of wine while you're at it, and just join in the fun!
————–
Lisa Kwong is the undergraduate lecturer for Asian American Studies at Indiana University.
Born and raised in Radford, Virginia, Ms. Kwong identifies as an AppalAsian writer. She is a distinguished creative writing alumna of Appalachian State University and earned an MFA in poetry from Indiana University. Her poems and creative nonfiction are forthcoming or have appeared in A Literary Field Guide to Southern Appalachia, Anthology of Appalachian Writers, Best New Poets 2014, the minnesota review, Banango Street, Still: The Journal, Naugatuck River Review, Appalachian Heritage, Pluck!, The Sleuth, and other journals. Her work has also been featured on the Line Poetry Podcast. She has received poetry scholarships and fellowships from Indiana University, The Frost Place, and Sundress Academy for the Arts, where she was the 2017 Appalachian Writer-in-Residence. As an active member of the Writers Guild at Bloomington, she coordinated Fountain Square Poetry series from 2012-2018. She has also served as faculty adviser for the IU Slam Poetry Club.
Love Letter(ing) Opening and exhibit