Upcoming Events & Information
Scroll down to see upcoming events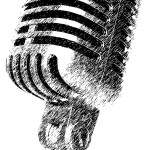 INDIANA UNIVERSITY CREATIVE WRITING PROGRAM
 MFA Second Year Readings
 The Back Door
207 S. College Ave
7:00 PM
 Wednesday, February 10th
Josh Johnston, Yael Massen, and Victoria Miluch
Poetic License – a marriage of music and poetry
Presented by
the Bloomington Symphony Orchestra
in partnership with the Writers Guild at Bloomington
Sponsored by Solution Tree and the Bloomington Arts Commission
Join us for this evening of music and poetry.
The  Bloomington Symphony Orchestra is joined by 4 poets who read an original poem before each of the musical performances.
Saturday, February 13
7:30 pm
Buskirk-Chumley Theater
Program
Poet Brandon Knight
Mendelssohn, A Midsummer Night's Dream, Wedding March
Poet Antonia Matthew
Barber's Second Essay
Poet Tony Brewer
Beethoven's Romance No. 2
Poet Patsy Rahn
Liszt's Les Preludes
With visuals by Jenny Stopher
TICKETS
Tickets are available at www.bctboxoffice.com, or  in person at the BCT box office
(114 E. Kirkwood) or by calling them at 812-323-3020
Adult: $15 in advance, $18 at the door Student w/ID: $8 in advance, $10 at the door Children 16 and under: free admission (requires ticket)
Malcolm Dalglish, with his Ooolite Singers & Friends
Valentine's Day
Featuring the songs with texts by celebrated author and outspoken environmentalist, Wendell Berry
Sunday, February 14
Buskirk Chumley Theater
5 pm Show, 6:30 Parade to Pie and Bonfire
Tickets $14 – $22 at the BCT Box Office
Celebrate the enduring power of love this Valentine's Day with Malcolm Dalglish, with his Ooolite Singers & Friends. The concert will feature songs with texts by celebrated author and outspoken environmentalist, Wendell Berry, who just won the National Book Critics Lifetime Achievement Award.
Special guest veteran Pilobolus dancer, Jun Kuribayashi, will be premiering a new work to a Dalglish dulcimer piece. Also appearing will be Joshua Stephen Kartes, guitarist David Gulyas, fiddler Brad Leftwich, singers Charlie Jesseph, Maria & Lucia Walker.   A benefit for Middle Way House, Love Songs For a Lasting World is about the multiplicity of love between sweethearts, young and old, parent and child, brothers and sisters, for elders, and for our natural world. There's music here for all hearts, full, lonely, or broken. There's even a tragic ballad about a newly wed frog and mouse. Dalgish's indoor/outdoor extravaganzas at the Buskirk Chumley Theater in the dead of winter have become a part of the Bloomington community folklore.
This will be the fourth one since 1999 and in that tradition, there will be light verse, romance, humor and a singing parade to bonfire with Muddy Fork Pie fresh out of a wood fired oven. The pie party and bonfire will take place in front of the First Methodist Church on Washington right after the 90 minute show. Wear your woolies! In the heart of our Bloomington, Middle Way House, a shelter for survivors of domestic violence, is a place where:
Love's found a home and where love will not stray, Support Middle Way House this Valentine's Day.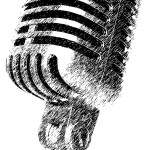 INDIANA UNIVERSITY CREATIVE WRITING PROGRAM
 MFA Second Year Readings
 The Back Door
207 S. College Ave
7:00 PM
Wednesday, February 17th
Su Cho, Lisa Low, and Maggie Su
PowerPoint Roulette
Wednesday, February 17
6 pm
The Bishop,  123 S Walnut St
Ever have that dream where you have to give a presentation and you're not prepared? Live that dream with Local First Bloomington and a bunch of brave local big shots as they present on topics they know nothing about using PowerPoint slides they've never seen before. Confirmed presenters include:
Defending champion Brad Wilhelm Mayor John Hamilton Shanda Sung Justin Ford Tony Brewer representing the Writers Guild at Bloomington Abbey Stemler Mike McAfee Nicci Boroski As always, the great Mat Alano-Martin will emcee.
The event is FREE   Winners are determined by audience vote! Be sure to attend and vote for the Writers Guild!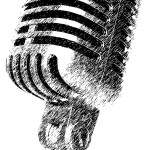 INDIANA UNIVERSITY CREATIVE WRITING PROGRAM
 MFA Second Year Readings
 The Back Door
207 S. College Ave
7:00 PM
Wednesday, February 24th
Susan Amis, Cherae Clark, Ryann Eastman, and Bix Gabriel
Last Sunday Poetry Reading & Open Mic
With guest readers JT Howard and Harlan Kelly
Sunday, February 28
3:00 to 4:30
At the Bloomington & Monroe County Convention Center
302 S. College Ave. in the Rogers room
Come early to sign up for Open Mic!
Free parking in the back.
This event is free and open to the public.
JT Howard is a fiction writer, translator and occasional poet currently working to
complete an MFA in Creative Writing from Indiana University.  He has worked as a trademark researcher, a quality assurance professional, and a toy designer, and he was born and raised on Long Island, New York.  He often writes about adolescence on Long Island, but just as often, his writing is set in Colombia, where his mother and the book-length translation he is at working on both hail from.  He also goes by the name John.
Harlan Kelly graduated from Indiana University in 2014. He still lives in Bloomington, IN where he is one of the current hosts, and founders, of the Bloomington Poetry Slam. He is the author of no books and has just recently become a dog person. Sorry it took him so long.
Writers Group Open to New Members
Our Writers League (OWL) meets every other Monday from 6:30 to 8:30 p.m. at the Monroe County Public Library. Anyone who has always wanted to write a novel or short story (we're a bad fit for poets!) and isn't afraid of constructive criticism is invited to check out the action at one of our meetings.
See the library calendar for our next meeting.
http://www.monroe.lib.in.us/calendar
New writing group open to new members
There's a new writing group in town that meets every other Monday from 6:00 to 8:00 pm. They are open to all genres: fiction, nonfiction, poetry, and even song lyrics.  It's called the Blooming Writers Group and it meets at the home of Juliana Crespo at 909 East Side Drive.
For further information contact:  Juliana Crespo  at **juliana.marcelle.crespo@gmail.com***

A Writers Resource:
for all detectives and courtroom dramas
Are you interested in courtroom dramas, murder mysteries, detective stories in all formats, book, television, film? As a writer, you now have an indispensable resource for all things legal.  Writers Guild member and lawyer Karen Wyle, has written a highly useful and entertaining resource titled:
Closest to the Fire: A Writer's Guide to Law and Lawyers.
Closest to the Fire: A Writer's Guide to Law and Lawyers guides you through many areas of criminal and civil law and procedure. You can learn about criminal offenses from minor infractions to capital murder on the criminal side, and about the law of contracts, torts, family law, probate, real property, tax, bankruptcy, intellectual property, and more. Karen also covers such less familiar areas as military justice and federal admiralty law, and addresses such issues as when a case is tried by a jury and how juries are chosen, the unexpected problems with eyewitness testimony, and the ways courts deal with the destruction of evidence, among many others. She explains how people become lawyers, and offers examples of quaint legal customs and common trial tactics. She draws upon her lifelong interest in constitutional law to analyze numerous provisions of the U.S. Constitution and highlight some of the controversies that have arisen concerning them.
Closest to the Fire: A Writer's Guide to Law and Lawyers is available from Oblique Angles Press in paperback and Kindle editions.  The paperback edition is priced at $23.99, and the ebook at $7.99 or less.
A cum laude graduate of Harvard Law School, Karen Wyle worked for law firms and the California Court of Appeal before establishing her solo practice in Bloomington. Karen has filed amicus briefs in the U.S. Supreme Court and seven state supreme courts. About one-quarter of her novel Division is set in a near-future courtroom.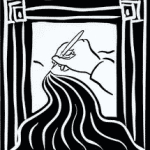 Volunteers Needed
Bloomington Writing Project
The Bloomington Writing Project is seeking volunteers to teach basic grammar and writing skills to adults. Volunteers conduct classes from 6-8 p.m. on Thursdays at the Monroe County Public Library. This program is a partnership between Volunteers In Tutoring Adult Learners (VITAL) and the Bloomington Writing Project. Minimum age is 18. Please contact Molly Gleeson at (812) 349-3173
Story Play Workshops
Nell Weatherwax offers Story Play workshops. Her unique blend of physical movement, imagination, and storytelling can open up your creativity and  allow your true, creative self to come out and play. Visit her website for comments by folks who have taken her workshops, and discover a fresh path to your inner storyteller. http://nellweatherwax.com/classes-and-workshops.html For more information, and to receive an occasional email about future classes and performances, email Nell at nellwax@yahoo.com
Juan Felipe Herrera:  new U.S. poet laureate
 The Library of Congress has appointed Juan Felipe Herrera as our new national poet laureate.
Shari Wagner is our New Indiana Poet Laureate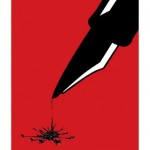 Reminders: be sure to check it out
You can ADD Your Blog or Website link to the Writers Guild Website. Send it  to:  contact@writersguildbloomington.com
You can check out current publishing opportunities under PUBLISHING INFORMATION ON THIS WEBSITE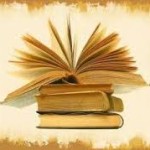 Researcher Available for Authors
Randi Kepecs was a librarian at Cornell University for seven years at the reference desk of Olin Library (social sciences and humanities). She has the experience, expertise and unique access to databases not usually available, some quite esoteric.  She can save you time as she knows just how to find information that can assist writers in what they are looking for.  She specializes in finding the needle in the haystack.
"You know how to write, I know how to research!"
Randi Kepecs, MLIS Intrepid Information Sleuth & Freelance Librarian For her rates and further enquiry contact:  randi.kepecs@gmail.com   607-280-5828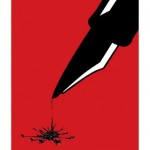 Visit The Writers Guild's Photo Gallery See what's going on at Writers Guild events.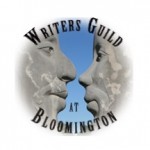 The Writers Guild at Bloomington presents the following ongoing events & programs:
For more information look for newsletter announcements and website listings
Lemonstone Reading Series Lemonstone is a reading series in an intimate setting featuring one or more invited authors and usually one guest musician. The event takes place four times a year at Sweet Claire's Gourmet Bakery.
Fountain Square Poetry Series The Writers Guild collaborates with By Hand Gallery to present the Fountain Square Poets Reading Series.  For this event, four invited poets read in the atrium of Fountain Square mall, along with a musical group, while By Hand Gallery opens a new exhibit as part of gallery walk night. This event takes place three times a year.
The Writers Guild and the Monroe County Public Library The Writers Guild collaborates with the Monroe County Public Library to present workshops at the public library several times a year.
First Sunday Prose Readings and Open Mic – a monthly event:  Three authors are invited to read, followed by an Open Mic. The focus is on prose writing. This event is held at Boxcar Books from 3 to 5 pm. Arrive early to sign up for Open Mic.
  Last Sunday Poetry Readings and Open Mic –  a monthly event: two guest poets will read, followed by a poetry open mic at the Bloomington Convention Center.  Arrive early to sign up for Open Mic.
Third Sunday Writing Workshop – a monthly event: Free Creative Writing Workshop for Writers Guild Members Only.  For more information go to the Member tab above, then the Workshop link. Currently on hiatus.
The Spoken Word Stage As part of the Fourth Street Festival of Arts & Crafts on Labor Day weekend, the Writers Guild presents its Spoken Word Stage with a two day lineup of artists including poets, storytellers, radio drama, comedy, street theatre, and Poetry On Demand.
Workshops and Panels The Writers Guild may also provide special guest Workshops.
Socials for WG members Once or twice a year we gather for a pot luck social, often in an outdoor location, to share food, discussion, and an open mic reading.
Our website provides up to date information on literary events around town as well as information about its members, and information on publishing and local opportunities.
Contact us at:  contact@writersguildbloomington.com   Follow us on Facebook!
Check out our
Flickr page
for photos of our events
First Book:  a good cause
First Book provides new books to children in need, addressing one of the most important factors affecting literacy – access to books. An innovative leader in social enterprise, First Book has distributed more than 100 million free and low cost books in thousands of communities. First Book now has offices in the U.S. and Canada. For more information on how you can get involved, visit the First Book website: http://www.firstbook.org/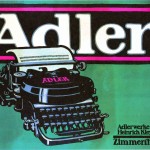 Information Corner
———————————————————————-
Trans Artists, a resource listing domestic and international artist residencies: http://www.transartists.org.
https://duotrope.com/    Duotrope:  A a searchable database of fiction, non-fiction, and poetry markets. Good Writers Resource to help search publications. Lots of interesting and useful features. Began charging a $5 per month fee in 2013. Offers free trial period.
http://www.tribalauthor.com/enhanced-e-book/#comment-702  points to an article about iBooks Author.  It was developed to create e-textbooks, "enhanced" with audio, video, images and interactivity.
Actual iBooks Author site is at http://www.apple.com/ibooks-author/
Blurb.com has expanded its photobook self-publishing offerings to encompass text-based books. They have made an add-in for Word 2007 and 2010 that makes it really easy to compose pocket- and trade-sized with soft or hard covers and then upload the book to its site and have as many printed as you want. The prices are quite reasonable when compared to working with a rip-off vanity press. It's a great idea for those who want to move their writing into a more professional looking format and aren't interesting in chasing traditional publishing.  Here's the link:  http://www.blurb.com/word-addin
They will also help you sell your book:  http://www.blurb.com/sell-your-book
For those who want ISBN numbers, they can be purchased independently. Here's the link: http://www.isbn.org/standards/home/index.asp
Free guides for authors:   http://www.bookbaby.com/free-publishing-guides
Publishing e-books option from  BookBaby e-Books
Kickstarters:  A Fundraising "How To" for Writers
 
 
Information on this website:
Check out local literary happenings on our homepage, and feel free to submit your event. The Publishing Information section highlights publishing opportunities. We invite you to Join the Writers Guild and get the added benefits of being a Member (see Join tab above). And whether you are local or not, check out the Resources section for interesting websites and information. Also take a look at the Quick Note message (see right side) to see highlighted events at a glance. We look forward to sharing information and ideas with you, and hope to see you at many of the literary events around town.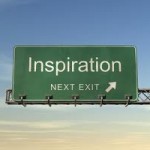 If you'd like to support our efforts to provide timely and accurate information on literary events, produce readings series, workshops, open mics and more, please make a contribution. Your support pays for our website, post office box, as well as our slim and trim budget for events such as our Spoken Word Stage, Writers Guild readings and workshops, and Writers Guild socials. We are volunteer run,managed, and creatively imagined, and we do a lot on very little! Thanks for your help.
You can quickly and easily make a donation by clicking the PAYPAL button at the right-hand side of this page. Or, you can make a check out to: Writers Guild at Bloomington, Inc. and mail it to:
Writers Guild at Bloomington P. O. Box 3445 Bloomington, IN 47402
Thank you!
NEWS BITS
The Writers Guild at Bloomington is now on TWITTER
Follow us @writersguild_bl
https://twitter.com/writersguild_bl
************
Member News on the Writers Guild website is now OPEN TO THE PUBLICand accessible via theMember News TAB at the top of the homepage. This means the public will be able to view your latest publications, awards, etc.

  Support Our Writer Friendly Businesses
The Venue Fine Arts & Gifts
114 S. Grant St. Bloomington
812-339-4200
This is an art gallery also known to occasionally host
readings by local authors and poets.
www.thevenuebloomington.com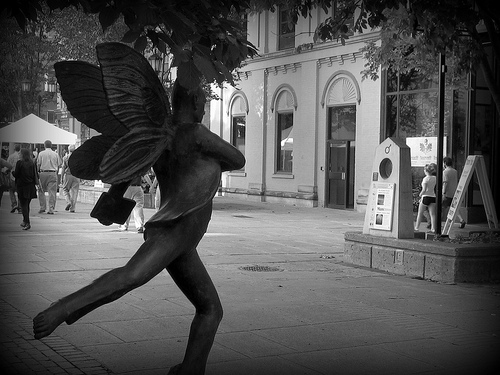 Sculpture by Cherry Rahn.  Photograph by James McCaffery.