Weekly Reading
This week's featured work is "Festival of Dolls" 
by J.L. Kato.
NOTE: For the past three years we have provided you with a weekly reading by a local author. Starting in June, the Weekly Readings will go on hiatus so we can collect new works to post for another year. We will see you here later!
Upstart Poets Series
Thursday, May 23, 2013
Facilitated by J. Jacob Barker
Hosted by People's Bar
908 East 14th Street
Bloomington, IN 47408
Featured Guests – Chelsea Freistoffer & Cara Prill
6:30PM doors
7:00PM first reader
8:00PM soiree (open-mic)
9:00PM closing
This is a free OPEN event. Welcome to friends and family. The soiree** is like an open-mic, so bring your favorite literature. All subjects and genres are welcome!
For more information please contact upstartpoets@epadonic.com.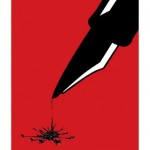 Lemonstone: a reading series

Presented by the Writers Guild
 Featuring fiction writer
Shayne Laughter
Friday, May 24
7:00 to 8:30 pm
Sweet Claire Gourmet Bakery
309 East Third Street
Shayne Laughter is a fourth-generation Hoosier, who ran as far as Seattle one way and New York the other, then boomeranged back to Bloomington, IN.  She is an award-winning novelist and broadcast journalist for local community radio. She has been published twice in Bacopa Literary Review, and her novel Yu: A Ross Lamos Mystery was published in 2010.  She is a co-producer of the documentary feature film Kumbh Mela: Songs of the River (Samsara Films, 2004), about the gigantic 2001 Hindu festival in Allahabad, India. Her web site is www.joyshaynelaughter.com. She is a graduate of IndianaUniversity, Bloomington. Her current projects include the second Ross Lamos Mystery, and a collection of short stories based on her grandfather's memoirs of growing up in MonroeCounty.
 Free!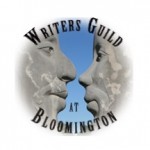 Writers Guild Monthly Business Meeting
Saturday, May 25
3:00 to 4:15
Monroe County Public Library
Room 214 (upstairs near the silent reading room) 
The 73rd  Indiana University Writers' Conference
May 26-31, 2013
Fiction Workshop: Arthur Phillips
Poetry Workshop: Catherine Bowman
Also Classes with:
Alix Lambert
Scott Hutchins
Nathaniel Perry
Lloyd Suh
Registration now open. Go to:  http://www.indiana.edu/~writecon/register.php

The IUWC is open to writers of all levels. We invite a faculty of prominent writers who are equally skilled and involved teachers. Participants join faculty-led workshops in fiction and poetry, and take classes in fiction, poetry, and creative nonfiction.
Windfall Dancers will be hosting an Early Drafts performance on May 31
as part of the Creative Aging Festival events this month.
We still have space available for performances. Anyone interested in contributing a short (10 minutes or less) piece to the program may submit a Performer Reservation form. This is a non-juried event open to performers in any genre. We do request that performances reflect on the mission of the Creative Aging Festival (if only tangentially). For further information or to get a copy of the form contact: C. Neil Parsons, Windfall Dancers Show Director at  www.windfalldancers.org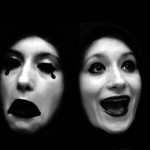 Limestone Comedy Festival
June 6 thru 8th
Comedy around town at different Venues
For more information go to: http://limestonefest.com/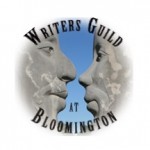 Fountain Square Poetry Series
Presented by the Writers Guild and by Hand Gallery
Friday, June 7
5:30 to 7:30 pm
In Fountain Square atrium, 101 W. Kirkwood Ave.
Featuring Poets: J. Jacob Barker, Christine Brandel, Nandi Comer, and
Shayla Lawson
with Musicians Stephanie Roy and David Roy
And visit By Hand Gallery for opening exhibits of:
'Doing the Dance'.   Wood cuts by Dale Enochs
"Walk the Walk: Art Lives!" Paper Art Quilts by Mary Hambly
J. Jacob Barker prides himself in promoting Writers Guild at Bloomington as a venue for networking, celebrating, and sharing works of local writers, broadening the network of artists through the Arts Alliance of Greater Bloomington membership(s), and maintaining his own reading series, Upstart Poets Series.  He has also dedicated his online presence to supporting artists locally, nationally, and around the globe.  His performances include Hartrock Poetry Series, Bloomington Shortlist, and Early Drafts; his work "Hang by the Dollar" was published in the Communication Workers of America Local 4730 (CWA 4730) quarterly newsletter.
Christine Brandel makes words and pictures, comedy and tragedy. She is a columnist at PopMatters and an Associate Professor of English at Ivy Tech Community College. Her chapbook, Tell This To Girls: The Panic Annie Poems, published this year, will be available at the reading.
Nandi Comer is currently a joint MA/MFA student in Poetry and African American and African Diaspora Studies at Indiana University. Her poems have appeared or are forthcoming in Callaloo, Sycamore Review, and Third Coast. She is originally from Detroit.
Shayla Lawson is a poet and architect from Lexington, Kentucky.  Her work has appeared in Anti, Sou'Wester, and TRACE Magazine.  She is a member of the Affrilachian Poets.  Her debut collection of poetry and sketches, A Speed Education in Human Being, is available through Sawyer House Press mid-June 2013.
Musician Stephanie Roy is a singer-songwriter from Portage, IN.  She has been performing since childhood for church and school programs, and eventually formed a band in 2003.  Since moving to Bloomington three years ago with husband David, she has struggled to "get back out there," so she is extremely excited about this opportunity.
Musician David Roy is a student at Ivy Tech in Bloomington where he is currently completing his second degree. He works at Red Lobster as a bar tender.  David has been playing guitar for years and is grateful to be able to support his wife getting back into music.
THE INDEPENDENT FILMMAKERS' CONVENTION June 7-9
BEST 5 showcase – Looking for Screenplays & Volunteers
"BEST 5" will be a live-reading screenplay showcase, presenting local actors reading five-page excerpts from five original screenplays by Indiana screenwriters.
The event will be held  Saturday, June 8 from 3-5 pm.
The only two real requirements of a selected script is that it be complete, ready for a producer – and that it can be filmed in Indiana.
This showcase is offered to the producers and directors at the convention (who we hope will take a break from the Cinema to see some hot original stuff that THEY could make).
We are looking to showcase your BEST work (in five pages or less) from a finished screenplay that is ready to be shown to a producer. Short films are accepted!
Deadline for submission is May 10.
FORMATTING INFO: Please submit an eight-page (maximum) package. 1) Flysheet with script title – no name. 2) one-page synopsis of the entire script. 3) descriptions of characters in the scene, and a couple of lines telling what's led up to this scene. 4) The scene – can be less than 5 pages, but not more. Writers selected for the showcase will be asked to then send the entire script in .pdf, so the actors can read the whole thing in preparation for the event.
I am Shayne Laughter, member of the Indiana Filmmakers Network. I am a writer, and I am stoked about the potential for creatives in Indiana to make wonderful independent films. You can find me on Facebook (as Joy Shayne Laughter) or contact me at j.shayne.l@gmail.com.
I want to coordinate this in collaboration with other panel/discussion leaders and attendees for Screenwriting and Film Acting.  I will need help with reading and selecting scripts, finding actors, and other logistical details! And, of course, making this 2-hour event a fun place for producers and directors to be during the weekend.
Please get in touch to learn more and help shape this event!
www.indiefilmcon.com
THANK YOU!
A Salon on Publishing: How to Do It, Why We Don't
Presented by the Writing for a Change Foundation
Tuesday, June 11, 6:30 pm
Poplar Grove Schoolhouse, 4638 East State Road 45, Bloomington, Indiana
Please join us for this free community event featuring a panel of writers with a wide range of publishing experience and a group discussion of the whys and hows of pursuing a broader venue for your writing.  Panelists are:
Nancy R. Hiller: Nancy has authored two books, The Hoosier Cabinet in Kitchen History and A Home of Her Own, and is editor of the forthcoming volume Historic Preservation in Indiana: Essays from the Field, all published by the Indiana University Press. Nancy also contributes essays and articles to Old-House Interiors, Fine Woodworking, Fine Homebuilding, American Bungalow, and Bloom magazine.
Kathleen Mills: A journalist and a teacher, Kathleen has published freelance articles in The New York Times, Mademoiselle, the Indianapolis Star, Early Music America and other publications. She specializes in arts and features, but accepts assignments on any topic, even horse racing.
Lee Ann Sandweiss: Lee has been a publishing professional and freelance writer for 30 years. A Detroit native, she has directed publishing programs at cultural institutions in Michigan, Missouri, and Indiana. Now a freelance writer; Lee's work frequently appears in Bloom magazine and other publications. She is currently writing a book on Indiana history which will be published by the Indiana Historical Society in 2014 and used in high schools throughout the state.
Sue Swartz: Sue writes, dances, prays, creates visual art, and makes trouble in Bloomington. Recipient of a 2011 Indiana Artists Grant and a 2010 Pushcart Prize nominee, Sue's poetry and prose have appeared in dozens of publications.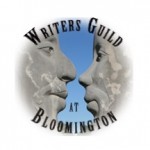 Writers Guild Members
Pot Luck Social & Open Mic
Sunday June 16
12:00 pm to 3:00 pm
at the Sycamore Shelter in Cascade Park
Bring a dish to share (no alcohol)
Bring some writing to read (3 minute readings)

Enjoy a summer's day with other writers!
Congratulations!

To Jenny Kander and Charles Greer, editors of
AND KNOW THIS PLACE: POETRY OF INDIANA.
The book was selected by Indiana State Library
as 2012 Best Book of Indiana
in the poetry category.
NEWS BITS
The Writers Guild at Bloomington
is now on TWITTER

Follow us @writersguild_bl
https://twitter.com/writersguild_bl
************
Member News on the Writers Guild website
is now OPEN TO THE PUBLICand accessible via theMember News TAB at the top of the homepage.
This means the public will be able to view your latest
publications, awards, etc.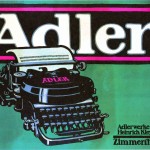 Information Corner
———————————————————————-
https://duotrope.com/    Duotrope:  A a searchable database of fiction, non-fiction, and poetry markets. Good Writers Resource to help search publications. Lots of interesting and useful features. Began charging a $5 per month fee in 2013. Offers free trial period.
http://www.tribalauthor.com/enhanced-e-book/#comment-702  points to an article about iBooks Author.  It was developed to create e-textbooks, "enhanced" with audio, video, images and interactivity.
Actual iBooks Author site is at http://www.apple.com/ibooks-author/
Blurb.com has expanded its photobook self-publishing offerings to encompass text-based books. They have made an add-in for Word 2007 and 2010 that makes it really easy to compose pocket- and trade-sized with soft or hard covers and then upload the book to its site and have as many printed as you want. The prices are quite reasonable when compared to working with a rip-off vanity press. It's a great idea for those who want to move their writing into a more professional looking format and aren't interesting in chasing traditional publishing.  Here's the link:  http://www.blurb.com/word-addin
They will also help you sell your book:  http://www.blurb.com/sell-your-book
For those who want ISBN numbers, they can be purchased independently. Here's the link: http://www.isbn.org/standards/home/index.asp
Free guides for authors:   http://www.bookbaby.com/free-publishing-guides
Publishing e-books option from  BookBaby e-Books
Kickstarters:  A Fundraising "How To" for Writers

Want to become more involved in the local poetry/literary scene?
click here for information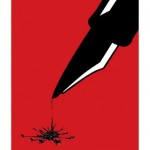 Visit The Writers Guild's Photo Gallery
See what's going on at Writers Guild events.
 
 
Information on this website:
Check out local literary happenings on our homepage, and feel free to submit your event. The Publishing Information section highlights publishing opportunities. We invite you to Join the Writers Guild and get the added benefits of being a Member (see Join tab above). And whether you are local or not, check out the Resources section for interesting websites and information. Also take a look at the Quick Note message (see right side) to see highlighted events at a glance.
We look forward to sharing information and ideas with you, and hope to see you at many of the literary events around town.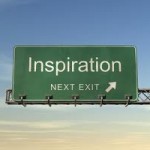 Writers Guild at Bloomington
P. O. Box 3445
Bloomington, IN 47402
 If you'd like to support our efforts to provide timely and accurate information on literary events, produce readings series, workshops, open mics and more, as well as search out and feature local writers on our website, please make a contribution. Your support pays for our website, post office box, as well as our slim and trim budget for events such as our Spoken Word Stage. We do a lot on very little! Thanks for your help.
You can make the check out to:
Writers Guild at Bloomington, Inc.
and mail it to the above post office address.
Thank you!

  Support Our Writer Friendly Businesses

Rachael's Café
300 East Third St Bloomington
 A place frequented by artists, this café is one of the few places in town that offers a free stage for readings and performances. There is a minimal fee to have a sound person set up the sound system. Let's support Rachael's Café and keep this writer-friendly venue open and healthy. Stop by for lunch, dinner, to see an event or just sit and write.  Open Mon-Fri at 8am, Sat-Sun at 9am and stay open until events end, or 9 pm if no event is scheduled.
For all general inquiries, please call: 812-330-1882.
For all booking requests, please email Rachael's Cafe at this email address: rachaelsbooking@gmail.com
For event information go to: facebook page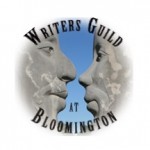 Sweet Claire Gourmet Bakery
309 East Third Street
We thank Sweet Claire Gourmet Bakery for hosting our Lemonstone reading series.
This is a lovely place to sit and read, write, chat with friends. It's a good place for writers!
Open Tuesday through Saturday 7 am to 6 pm. Open Sunday 9 am to 6 pm.
Call 812-333-6000
www.sweetclaire.com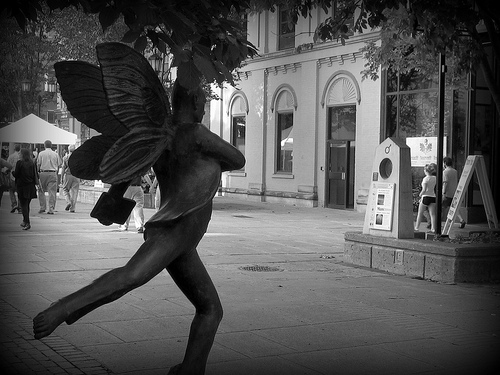 Sculpture by Cherry Rahn.  Photograph by James McCaffery.