Upcoming Events & Information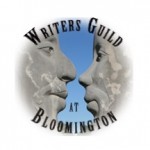 Writers Guild Monthly Business Meeting
Saturday, April 26
3-4:30 pm
Monroe County Public Library, room 214
Note the change in our regular room.
Come and join us. Get a glimpse behind-the-scenes of our events.
Last Sunday Poetry reading and Open Mic
Presented by the Writers Guild
Sunday, April 27
Bloomington and Monroe County Convention Center
3:00 to 4:30 pm
first floor, Rogers Room
With guest readers: Jenny Kander and Tonia Matthews

Come early to Sign Up for OPEN MIC
Jenny Kander, born and raised in South Africa, lived in England, Israel and again in
South Africa before emigrating to the US in 1992. She is the founding member of the ongoing Tuesday Poets' workshop and produced both daily and weekly poetry programs for WFHB and WFIU, featuring work by local, national and world poets. Her poetry has appeared in a number of magazines. Her first chapbook, Taboo, was published by Finishing Line Press in 2004; her second, The Altering Air was published by Pudding House Press in 2010.Jenny compiled and edited two volumes of poetry, The Linen Weave of Bloomington Poets, and Celebrating Seventy, both published under Wind's logo. With Charles Greer she co-edited Say This of Horses: a Selection of Poems and And know This Place: Poetry of Indiana which won the 2012 State Library Best Poetry Book of Indiana Award.
Tonia Matthew is from England and has lived in Bloomington since 1968. She's a member of the writing group Five Women Poets. She thanks them for supporting her
writing for almost 40 years. She has been published in small magazines, self published a chapbook, "Journey," and has had a staged reading of her play, "Homefront." She is a member of the Writers Guild and appreciates all that it does for local writers.
Tonia will be joined for a poem by singer Rebecca Keith, and dancer Celina Jaffe.
Celina Jaffe is the Youth Company Director for Windfall Dancers Inc. In 2010 she received her Dance Minor from Indiana University and in 2011 she became a member of the Windfall Dance Company. Since then, she has attended workshops in modern and improvisational dance in California and Southern France, choreographed for high school musical theater shows and taught ballroom and swing dance around Bloomington. Celina teaches modern and ballet classes for adults and children at Windfall and also offers private lessons for dancers of all ages and experience levels.
Originally from Birmingham, Alabama, Rebecca Keith earned her degrees in music at Berry College and Indiana University.  She has performed regionally in genres ranging from operatic, cabaret, sacred, and even a brief stint as "Polly Darton" in The Higher The Hair the Closer To Heaven in Nashville, Indiana.  She currently works at the Indiana University Alumni Association and has the pleasure to sing with "The Grateful Divas."
We are starting a new tradition at this event: we will have a table for LITERARY SWAP. Bring your literary magazines, journals, books that you'd like to pass on. Please take home any items not picked up by others.

Come and join us!Read at the Open Mic!
 If you'd like to be a guest reader contact lastsundaypoetry@writersguildbloomington.com
The Ryder call for Fiction Submissions –
Deadline: May 1st
The Ryder, Bloomington's arts and culture magazine, is putting together its very first fiction issue. Our July issue, which has a circulation of 10,000, will be dedicated solely to fiction. We're looking for work by current or former Bloomington residents. Send your story, novel excerpt, or whatever you want to call that thing to editor@theryder.com.
For current or former residents of Bloomington.
Guidelines:
Please submit 1 piece of fiction, 7,000 words max, double-spaced, in .doc, .docx, or .rtf format.  Please include a cover letter with your name, address, email, and phone number, as well as your connection to Bloomington, Indiana.  Please title your file and your email as follows: "FICTION SUBMISSION – [Your Name]"
Winners will be notified on or before May 15th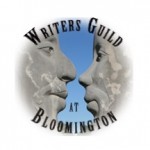 First Sunday Prose Reading & Open Mic
presented by the Writers Guild at Bloomington
With guest readers Patsy Rahn and Wendy Teller
Sunday, May 4
3:00 to 5:00 pm
Boxcar Books  408 E. 6th Street
Come Early to Sign Up for Open Mic
Patsy Rahn is a poet and prose writer. Her work has been published in various journals
and anthologies. She has given readings in Toronto, Los Angeles, and Bloomington. She was a founding member and chairperson of the Writers Guild at Bloomington.
Wendy Teller writes historical fiction, nonfiction and humor. In 2010 she received the

Richard Eastman Founder's Prize for prose. Her current projects include stories set in the earlytwentieth century in Eastern Europe. When not writing, she hikes, knits, and plays the piano.
If you would like to be a guest reader at: First Sunday Prose and Open Mic:
please contact   firstsundayprose@writersguildbloomington.com
MOTHERING OURSELVES: A Mother's Day Writing Workshop
Presented by Writing for a Change Foundation of Bloomington
WHEN: Saturday, May 10, 1-4PM
WHERE: Poplar Grove Schoolhouse
COST: $40.00; register here: http://www.wfacfb.org/Adult_Registrations.php
So often mothers put themselves last. Whether we are mothering children, spouses, parents, students, friends, or pets, so many women often fall short of adding their names to the list. By offering ourselves self-care, we allow ourselves to "mother" differently. Regardless of whether you identify as a writer, this three hour workshop will offer you space and time to use writing as the tool to examine self care and the dismissal of self care. Exercises will encourage making ourselves a priority, and invite us to examine the small shifts we can make in our own lives that may make us more effective care givers. Enjoy time to write, process, and meet in small groups. This Mother's Day weekend, give yourself the gift of this time and this nurturing community!
Lemonstone: a reading series
presented by the Writers Guild at Bloomington
featuring
Karen Mann, writer
Michael Jackman, poet and musician
Friday, May 16
7:00 to 8:45 p.m.
Sweet Claire Gourmet Bakery, 309 East Third Street
Free
Karen Mann attended Indiana University, and Bloomington is a place she still likes to
visit. Karen is the Administrative Director of the brief-residency Master of Fine Arts in Writing Program at Spalding University in Louisville (spalding.edu/mfa). Her first book, The Woman of LaMancha, a companion book to Don Quixote, will be out in May, and her second book, The Saved Man: The First Century, will also be out in May as an ebook on amazon.com.
Michael Jackman is Senior Lecturer in Writing at Indiana University Southeast. He earned his MA from the University of Louisville, and his MFA in poetry from Spalding
University's Low-Residency Program. Jackman has been published in Hospital Drive, A Narrow Fellow, NULU Handwritten, Pegasus, The Thomas Merton Seasonal, The Louisville Review, Jewish Currents, Scribblers on the Roof, New Southerner, Poetica, and The New Sound. Contemporary composer Rachel Short set his poem "Thug Faced Moon" for soprano and pipe organ. A flutist and guitarist, Jackman will also be performing music at the event.
RIPE WITH AGE: Women Aging Consciously
Presented by Writing for a Change Foundation of Bloomington
WHEN: Saturday, May 17, 10-Noon
WHERE: Poplar Grove Schoolhouse
COST: $35.00; register here: http://www.wfacfb.org/Adult_Registrations.php
In honor of Creative Aging Month, we are pleased to partner with the Creative Aging Festival of Bloomington to offer this popular workshop in May.
Third Sunday Writing Workshops
Sunday, May 18

Creative Writing Workshop  1:15 to 2:30 pm
Feedback Workshop  2:45 to 4:45 pm
Monroe County Public Library,  room 1B
Note the new room number

For WG Members only. Both workshops are Free.
Creative Writing Workshop       
1:15 pm – 2:30 pm.
Enjoy meeting with other Writers Guild members to write in this friendly, generative writing workshop. Writing prompts will be offered to get you started. Fiction, non-fiction, memoir, poetry, flash fiction, creative non-fiction, all styles and genres included. You are welcomed to share your workshop writing .  (max 8 people)
Feedback Workshop       
2:45 pm – 4:45 pm.
This workshop gives you the chance to get feedback on a piece you've been working on or have completed. We use the WOW (Working on Our Work) workshop style that is led by a facilitator. The emphasis is not focused on "critique" but rather "feedback". Each author has their work heard and then receives comments on what worked well. From there, the author can request further feedback using various formats so that the writer can see the impact of what s/he wrote. The author can also present questions about the work that they would like feedback on. Participants do not try to "fix" another person's art/writing.  All styles/genres welcomed.  (maximum 4 people)
TO REGISTER:
Send an email to thirdsundayworkshops@writersguildbloomington.com
Include the title of the workshop you'd like to attend (creative-writing, feedback, or both), your name, email and telephone number.
Once you register, you will receive an email confirming your registration.
Thanks! And we look forward to seeing you at a workshop.
Indiana University Writers' Conference
June 1 – 6, 2014
Registration begins February 1, 2014
The IUWC is open to writers of all levels. We invite a faculty of prominent writers who are equally skilled and involved teachers. Participants join faculty-led workshops in fiction and poetry, and take classes in fiction, poetry, and creative nonfiction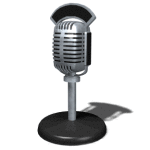 Every Wednesday is Poetry Open Mic
Hosted by the Grant Street Musicians Co-op
Wednesdays at 9:30 to 10:30  pm
Every Monday is Open Mic for anything creative
Hosted by the Grant Street Musicians Co-op
Mondays at 6:00 pm
114 1/4 Grant Street
See Grant Street Musians' Co-op on Facebook
First Book:  a good cause
First Book provides new books to children in need, addressing one of the most important factors affecting literacy – access to books. An innovative leader in social enterprise, First Book has distributed more than 100 million free and low cost books in thousands of communities. First Book now has offices in the U.S. and Canada.
How can you get involved?
Donate:  A tax-deductible donation to First Book will fund new books for children in need and help knock down the greatest barrier to literacy development in the United States and beyond — access to books.
Every $10 buys four new books for a child in need and 97 cents of every dollar you contribute goes directly to First Book's mission – making it possible for us to reach more children with more wonderful new books. First Book is a 501(c)(3) nonprofit organization. All donations to First Book are tax-deductible.
Volunteer:    At the local level, activities are managed by First Book Advisory Boards. First Book Advisory Boards (ABs) are an extensive network of volunteer community leaders serving as ambassadors dedicated to fundraising, providing book grants to local literacy programs, and raising awareness of literacy issues within communities, college campuses and universities.
For more information visit the First Book website: http://www.firstbook.org/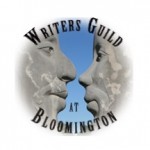 The Writers Guild at Bloomington
presents the following ongoing events & programs:
For more information look for newsletter announcements and website listings

Lemonstone Reading Series
Lemonstone is a reading series in an intimate setting featuring one invited author and usually one guest musician. The event takes place six times a year at Sweet Claire's Gourmet Bakery.
Fountain Square Poetry Series
The Writers Guild collaborates with By Hand Gallery to present the Fountain Square Poets Reading Series.  For this event, four invited poets read in the atrium of Fountain Square mall, often with a musical group, while By Hand Gallery opens a new exhibit as part of gallery walk night. This event takes place three times a year.
The Writers Guild and the Monroe County Public Library
The Writers Guild collaborates with the Monroe County Public Library to present workshops at the public library several times a year.
First Sunday Prose Readings and Open Mic
Each month:  Three authors are invited to read, followed by an Open Mic. The focus is on prose writing. This event is held at Boxcar Books from 3 to 5 pm. Arrive early to sign up for Open Mic.
Last Sunday Poetry Readings and Open Mic  NEW
Coming in 2014, two guest poets will read, followed by a poetry open mic each month at the Bloomington Convention Center.  Arrive early to sign up for Open Mic.
Third Sunday Writing Workshops
Each month: These free writing workshops are for Writers Guild Members Only. We provide a Creative Writing Workshop, and a Feedback Workshop. For more information go to the Member tab above, then the Workshop link.
The Spoken Word Stage
As part of the Fourth Street Festival of Arts & Crafts on Labor Day weekend, the Writers Guild presents its Spoken Word Stage with a two day lineup of artists including poets, storytellers, radio drama, comedy, street theatre, and Poetry On Demand.
Workshops and Panels
The Writers Guild may also provide special guest Workshops.
Socials for WG members
Once or twice a year we gather for a pot luck social, often in an outdoor location, to share food, discussion, and an open mic reading.
Our website provides up to date information on literary events around town as well as information about its members, and information on publishing and local opportunities.
Contact us at:  contact@writersguildbloomington.com   Follow us on Facebook!
Check out our
Flickr page
for photos of our events
Want to help others?
Bloomington Writing Project
Volunteer to help others write.
meets every Tuesday from 3:30pm-6:30pm at Boxcar Books
and offers free writing consultation for writers of all levels.
Located at Boxcar Books  408 E. 6th Street.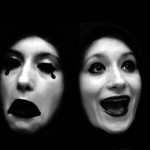 Story Play Workshops
Nell Weatherwax offers Story Play workshops. Her unique blend of physical movement, imagination, and storytelling can open up your creativity and  allow your true, creative self to come out and play. Visit her website for comments by folks who have taken her workshops, and discover a fresh path to your inner storyteller.
http://nellweatherwax.com/classes-and-workshops.html
For more information, and to receive an occasional email about future classes and performances, email Nell at nellwax@yahoo.com
Letter Writing Alliance    http://16sparrows.typepad.com/letterwritersalliance/
NEWS BITS
The Writers Guild at Bloomington
is now on TWITTER

Follow us @writersguild_bl
https://twitter.com/writersguild_bl
************
Member News on the Writers Guild website
is now OPEN TO THE PUBLICand accessible via theMember News TAB at the top of the homepage.
This means the public will be able to view your latest
publications, awards, etc.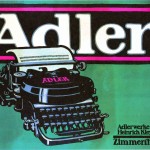 Information Corner
———————————————————————-
Trans Artists, a resource listing domestic and international artist residencies: http://www.transartists.org.
https://duotrope.com/    Duotrope:  A a searchable database of fiction, non-fiction, and poetry markets. Good Writers Resource to help search publications. Lots of interesting and useful features. Began charging a $5 per month fee in 2013. Offers free trial period.
http://www.tribalauthor.com/enhanced-e-book/#comment-702  points to an article about iBooks Author.  It was developed to create e-textbooks, "enhanced" with audio, video, images and interactivity.
Actual iBooks Author site is at http://www.apple.com/ibooks-author/
Blurb.com has expanded its photobook self-publishing offerings to encompass text-based books. They have made an add-in for Word 2007 and 2010 that makes it really easy to compose pocket- and trade-sized with soft or hard covers and then upload the book to its site and have as many printed as you want. The prices are quite reasonable when compared to working with a rip-off vanity press. It's a great idea for those who want to move their writing into a more professional looking format and aren't interesting in chasing traditional publishing.  Here's the link:  http://www.blurb.com/word-addin
They will also help you sell your book:  http://www.blurb.com/sell-your-book
For those who want ISBN numbers, they can be purchased independently. Here's the link: http://www.isbn.org/standards/home/index.asp
Free guides for authors:   http://www.bookbaby.com/free-publishing-guides
Publishing e-books option from  BookBaby e-Books
Kickstarters:  A Fundraising "How To" for Writers

Want to become more involved in the local poetry/literary scene?
click here for information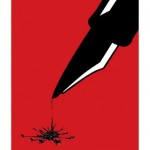 Visit The Writers Guild's Photo Gallery
See what's going on at Writers Guild events.
 
 
Information on this website:
Check out local literary happenings on our homepage, and feel free to submit your event. The Publishing Information section highlights publishing opportunities. We invite you to Join the Writers Guild and get the added benefits of being a Member (see Join tab above). And whether you are local or not, check out the Resources section for interesting websites and information. Also take a look at the Quick Note message (see right side) to see highlighted events at a glance.
We look forward to sharing information and ideas with you, and hope to see you at many of the literary events around town.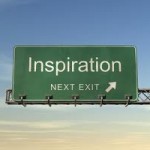 Writers Guild at Bloomington
P. O. Box 3445
Bloomington, IN 47402
 If you'd like to support our efforts to provide timely and accurate information on literary events, produce readings series, workshops, open mics and more, as well as search out and feature local writers on our website, please make a contribution. Your support pays for our website, post office box, as well as our slim and trim budget for events such as our Spoken Word Stage. We do a lot on very little! Thanks for your help.
You can make the check out to:
Writers Guild at Bloomington, Inc.
and mail it to the above post office address.
Thank you!

  Support Our Writer Friendly Businesses

Rachael's Café
300 East Third St Bloomington
 A place frequented by artists, this café is one of the few places in town that offers a free stage for readings and performances. There is a minimal fee to have a sound person set up the sound system. Let's support Rachael's Café and keep this writer-friendly venue open and healthy. Stop by for lunch, dinner, to see an event or just sit and write.  Open Mon-Fri at 8am, Sat-Sun at 9am and stay open until events end, or 9 pm if no event is scheduled.
For all general inquiries, please call: 812-330-1882.
For all booking requests, please email Rachael's Cafe at this email address: rachaelsbooking@gmail.com
For event information go to: facebook page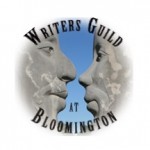 Sweet Claire Gourmet Bakery
309 East Third Street
We thank Sweet Claire Gourmet Bakery for hosting our Lemonstone reading series.
This is a lovely place to sit and read, write, chat with friends. It's a good place for writers!
Open Tuesday through Saturday 7 am to 6 pm. Open Sunday 9 am to 6 pm.
Call 812-333-6000
www.sweetclaire.com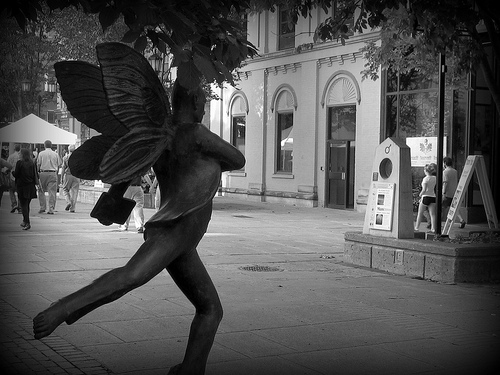 Sculpture by Cherry Rahn.  Photograph by James McCaffery.