Upcoming Events & Information
Downtown Film and TV Culture Book Launch
Writers Guild member Joan Hawkins is hosting two book launch events:
Thursday, October 1
6:30-7:45 pm Boxcar Books 408 East 6th Street FREE Joan will discuss the book and read from the Introduction.
8-10 pm The Back Door 207 S. College Ave. (behind Atlas Bar) FREE
A staged reading of different selections from Downtown Film and TV Culture 1975-2001, featuring Tony Brewer, Tom Hastings,  Joan Hawkins,  Shayne Laughter, Patsy Rahn, Eric Rensberger, and Eric Zobel. Assorted memoirs, interviews, interventions, and essays, plus music and film clips, with DJ Courtney Mitchell presenting an event that resembles (at least a little bit) some of the events described in the book.
There also will be a book table at The Back Door — and Joan is happy to sign wherever and whenever.
Fountain Square Poetry Series
Presented by the Writers Guild at Bloomington
            Sponsored by By Hand Gallery  and  Gather: handmade shoppe
Featuring: poets Harlan Kelly, Yael Massen, Antonia Matthew, and Cecil Sayre                               with guest musician Brandon Pfeiffer
Friday October 2
5:30-7:30 pm
In Fountain Square Mall atrium 101 W. Kirkwood Ave.
FREE admission and FREE raffle
By Hand Gallery opening exhibit: "Bundle Up with By Hand" featuring a variety of scarves, mittens, gloves, and hats. All created by local artists to keep you and your loved ones stylish and warm this winter season.
Gather opening exhibit:  "We Are Together" featuring paintings from Alyssa Noelle
Harlan Kelly graduated from Indiana University in 2014. He still lives in Bloomington,
IN where he is one of the current hosts, and founders, of the Bloomington Poetry Slam. He is the author of no books and has just recently become a dog person. Sorry it took him so long.
is a 2nd year candidate in the MFA program for creative writing at Indiana University. Her work has been published in Mid-American Review, Tupelo Quarterly, and The Ilanot Review. She has received support from The Yiddish Book Center as a 2015 TENT Fellow, The National Society of Arts and Letters Bloomington Chapter, Middlebury Summer Language School, and IU's Borns Jewish Studies Program. Yael is the current Nonfiction Editor of Indiana Review. You can usually find her on the B-Line.
Antonia Matthew was born in England and has lived in Bloomington since 1968.  She is a
member of the writing group Five Women Poets, who have kept her writing all these years, and of the Writers Guild that helps all writers with their craft and with a chance to share their work.
Cecil Sayre is a Visiting Lecturer at IU where he earned his MFA and MA.  His work has appeared in Slipstream, Arkansas Review, Naugatuck River Review, and Main Street Rag.  A native Hoosier, he loves both cats and dogs and has a house full.
Armed with an acoustic guitar and an open journal, Brandon Pfeiffer builds accessible
ballads oscillating between the earnest and the tongue-in-cheek. His introspection reveals a continual coming of age and lyrics reflect invitations to hope. Fine-tuned vocal melodies trace his contemporary airs, creating space for listeners to simply observe Pfeiffer's personal work in progress or pack their belongings and move into their own. As one fan described, "You don't attend a Brandon Pfeiffer show; it attends you."
First Sunday Prose
Sunday Oct 4
3-5 p.m.
Boxcar Books 408 E 6th
featured readers:  Samrat Upadhyay, Wendy Teller, and Molly Gleeson
SAMRAT UPADHYAY is the author of Arresting God in Kathmandu, a Whiting Award
winner; The Royal Ghosts, which won the Asian American Literary Award; The Guru of Love, a New York Times Notable Book and a San Francisco Chronicle Best Book of the Year; and Buddha's Orphans, a novel. His work has been translated into several languages. He has written for the New York Times and has appeared on BBC Radio and National Public Radio. Upadhyay is the Martha C. Kraft Professor of Humanities at Indiana University. His new novel is The City Son.
Wendy Teller took up writing after a 30-year career in Telecommunications.  Her stories include "Perfectly Imperfect," which appeared in  Chicken Soup for the Soul: Here Comes the Bride and "Dusting the Towels," for which she won the Richard Eastman prose Award.  She is working on her first novel.
Molly Gleeson grew up mostly in Bloomington, but spent many
years away, returning from living overseas three years ago.  She has written mostly nonfiction, but has been dabbling in fiction for over a year.  Molly has been published in The Sun, Crab Fat Literary Magazine, and The Apeiron Review, among others.  She was also featured in an anthology, T(h)ere:  Writings on Returnings.  Molly works as a writing tutor at Ivy Tech Community College.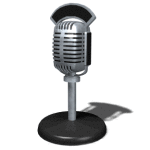 Last Words of Dutch Schultz
Part of the Wounded Galaxies Experimental Media Festival
Oct 7-11 Thursday
October 8 at 9:30 pm The Bishop 123 S. Walnut Street $15, event is 21 and over Adapted by Bloomington poet and sound artist Tony Brewer, the psycho radio drama "Last Words of Dutch Schultz" is a Burroughsian cut-up of gangster mayhem, celestial retribution, Grand Guignol, and sultry stenography. Featuring Thea Bransby, Arthur Cullipher, Ian Girdley, Joan Hawkins, Shayne Laughter, Kyle Quass, Chris Rall, and Sue Rall. Also on the bill and not to be missed: Bloomington drummer extraordinaire Tyler Damon performing a solo percussion set. Headliner bassist/composer James Ilgenfritz presenting a concert of radical solo music by innovators of New York's Downtown scene, with live projected visuals by visual artist Yuri Zupancic. James presents solo bass pieces by Elliott Sharp, Miya Masaoka, JG Thirlwell, and Anthony Braxton. Yuri's visuals explore the proliferation of information through data-bending and challenging the limits of perception. Visit the website for more info on the festival offerings:  http://www.woundedgalaxiesfest.com/
Chris Kraus at I Fell
Presented by Wounded Galaxies Festival and Ledge Mule Press
Saturday, October 10
4 pm I
Fell Building 415 West 4th Street
Chris Kraus is an American writer, filmmaker, and professor of film at European Graduate School. Her novels include I Love Dick, Aliens & Anorexia, and Torpor. She is the founder of the Semiotext(e) Native Agents Series, which has published groundbreaking work by Eileen Myles, Cookie Mueller, and Kathy Acker. Chris will be reading from her new book on Kathy Acker. This is a unique opportunity to meet and engage with an essential American author whose work has been praised for its damning intelligence, vulnerability and dazzling speed.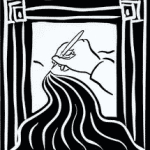 The Geography of Me: An Introduction to Memoir Writing
Presented in partnership with the Writers Guild at Bloomington
and the Monroe County Public Library

Sunday, October 11
 Program Room 2B, second floor
Interested in writing about your life? Wondering where to begin?  A memoir focuses on a segment of your life or on events connected by a theme.  This beginning workshop will cover how to start your memoir and how to choose which life moments to include. We'll discuss how to craft a scene and how to use techniques of creative nonfiction to jump-start your life story. Bibliography of critically-acclaimed memoirs provided. Presented in partnership with the Writers Guild at Bloomington. Writers of all levels welcome. Please register.
IR Reading at the Bloomington Community Orchard
Saturday, October 10, 2015
3 PM after the Cider Fest
Where:
Bloomington Community Orchard
2120 S. Highland Ave., Bloomington, IN, 47401
Bring your family, friends, blankets, comfy shoes to celebrate this amazing community we're all a part of.
Readers: Jessica Franck Victoria Miluch Abby Barce Sarah Loughran Michelle Gottschlich Ross Gay
Reminders: be sure to check it out
You can ADD Your Blog or Website link to the Writers Guild Website. Send it  to:  contact@writersguildbloomington.com
You can check out current publishing opportunities under PUBLISHING INFORMATION ON THIS WEBSITE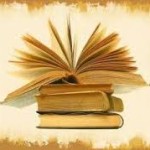 Researcher Available for Authors
Randi Kepecs was a librarian at Cornell University for seven years at the reference desk of Olin Library (social sciences and humanities). She has the experience, expertise and unique access to databases not usually available, some quite esoteric.  She can save you time as she knows just how to find information that can assist writers in what they are looking for.  She specializes in finding the needle in the haystack.
"You know how to write, I know how to research!"
Randi Kepecs, MLIS Intrepid Information Sleuth & Freelance Librarian For her rates and further enquiry contact:  randi.kepecs@gmail.com   607-280-5828
Juan Felipe Herrera:  new U.S. poet laureate
 The Library of Congress has appointed Juan Felipe Herrera as our new national poet laureate.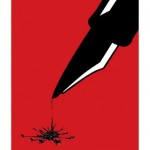 Visit The Writers Guild's Photo Gallery See what's going on at Writers Guild events.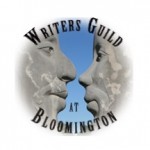 The Writers Guild at Bloomington presents the following ongoing events & programs:
For more information look for newsletter announcements and website listings
Lemonstone Reading Series Lemonstone is a reading series in an intimate setting featuring one or more invited authors and usually one guest musician. The event takes place four times a year at Sweet Claire's Gourmet Bakery.
Fountain Square Poetry Series The Writers Guild collaborates with By Hand Gallery to present the Fountain Square Poets Reading Series.  For this event, four invited poets read in the atrium of Fountain Square mall, along with a musical group, while By Hand Gallery opens a new exhibit as part of gallery walk night. This event takes place three times a year.
The Writers Guild and the Monroe County Public Library The Writers Guild collaborates with the Monroe County Public Library to present workshops at the public library several times a year.
First Sunday Prose Readings and Open Mic – a monthly event:  Three authors are invited to read, followed by an Open Mic. The focus is on prose writing. This event is held at Boxcar Books from 3 to 5 pm. Arrive early to sign up for Open Mic.
  Last Sunday Poetry Readings and Open Mic –  a monthly event: two guest poets will read, followed by a poetry open mic at the Bloomington Convention Center.  Arrive early to sign up for Open Mic.
Third Sunday Writing Workshop – a monthly event: Free Creative Writing Workshop for Writers Guild Members Only.  For more information go to the Member tab above, then the Workshop link.
The Spoken Word Stage As part of the Fourth Street Festival of Arts & Crafts on Labor Day weekend, the Writers Guild presents its Spoken Word Stage with a two day lineup of artists including poets, storytellers, radio drama, comedy, street theatre, and Poetry On Demand.
Workshops and Panels The Writers Guild may also provide special guest Workshops.
Socials for WG members Once or twice a year we gather for a pot luck social, often in an outdoor location, to share food, discussion, and an open mic reading.
Our website provides up to date information on literary events around town as well as information about its members, and information on publishing and local opportunities.
Contact us at:  contact@writersguildbloomington.com   Follow us on Facebook!
Check out our
Flickr page
for photos of our events
Want to help others?
Bloomington Writing Project Volunteer to help others write. meets every Tuesday from 3:30pm-6:30pm at Boxcar Books and offers free writing consultation for writers of all levels. Located at Boxcar Books  408 E. 6th Street.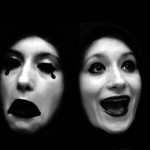 Story Play Workshops
Nell Weatherwax offers Story Play workshops. Her unique blend of physical movement, imagination, and storytelling can open up your creativity and  allow your true, creative self to come out and play. Visit her website for comments by folks who have taken her workshops, and discover a fresh path to your inner storyteller. http://nellweatherwax.com/classes-and-workshops.html For more information, and to receive an occasional email about future classes and performances, email Nell at nellwax@yahoo.com
First Book:  a good cause
First Book provides new books to children in need, addressing one of the most important factors affecting literacy – access to books. An innovative leader in social enterprise, First Book has distributed more than 100 million free and low cost books in thousands of communities. First Book now has offices in the U.S. and Canada. For more information on how you can get involved, visit the First Book website: http://www.firstbook.org/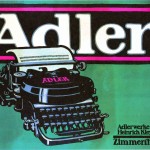 Information Corner
———————————————————————-
Trans Artists, a resource listing domestic and international artist residencies: http://www.transartists.org.
https://duotrope.com/    Duotrope:  A a searchable database of fiction, non-fiction, and poetry markets. Good Writers Resource to help search publications. Lots of interesting and useful features. Began charging a $5 per month fee in 2013. Offers free trial period.
http://www.tribalauthor.com/enhanced-e-book/#comment-702  points to an article about iBooks Author.  It was developed to create e-textbooks, "enhanced" with audio, video, images and interactivity.
Actual iBooks Author site is at http://www.apple.com/ibooks-author/
Blurb.com has expanded its photobook self-publishing offerings to encompass text-based books. They have made an add-in for Word 2007 and 2010 that makes it really easy to compose pocket- and trade-sized with soft or hard covers and then upload the book to its site and have as many printed as you want. The prices are quite reasonable when compared to working with a rip-off vanity press. It's a great idea for those who want to move their writing into a more professional looking format and aren't interesting in chasing traditional publishing.  Here's the link:  http://www.blurb.com/word-addin
They will also help you sell your book:  http://www.blurb.com/sell-your-book
For those who want ISBN numbers, they can be purchased independently. Here's the link: http://www.isbn.org/standards/home/index.asp
Free guides for authors:   http://www.bookbaby.com/free-publishing-guides
Publishing e-books option from  BookBaby e-Books
Kickstarters:  A Fundraising "How To" for Writers
 
 
Information on this website:
Check out local literary happenings on our homepage, and feel free to submit your event. The Publishing Information section highlights publishing opportunities. We invite you to Join the Writers Guild and get the added benefits of being a Member (see Join tab above). And whether you are local or not, check out the Resources section for interesting websites and information. Also take a look at the Quick Note message (see right side) to see highlighted events at a glance. We look forward to sharing information and ideas with you, and hope to see you at many of the literary events around town.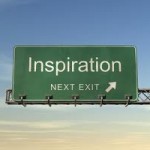 If you'd like to support our efforts to provide timely and accurate information on literary events, produce readings series, workshops, open mics and more, please make a contribution. Your support pays for our website, post office box, as well as our slim and trim budget for events such as our Spoken Word Stage, Writers Guild readings and workshops, and Writers Guild socials. We are volunteer run,managed, and creatively imagined, and we do a lot on very little! Thanks for your help.
You can quickly and easily make a donation by clicking the PAYPAL button at the right-hand side of this page. Or, you can make a check out to: Writers Guild at Bloomington, Inc. and mail it to:
Writers Guild at Bloomington P. O. Box 3445 Bloomington, IN 47402
Thank you!
NEWS BITS
The Writers Guild at Bloomington is now on TWITTER
Follow us @writersguild_bl
https://twitter.com/writersguild_bl
************
Member News on the Writers Guild website is now OPEN TO THE PUBLICand accessible via theMember News TAB at the top of the homepage. This means the public will be able to view your latest publications, awards, etc.

  Support Our Writer Friendly Businesses
NOTE:  Rachael's Café has recently CLOSED.  We will miss it!  We thank Rachael Jones for giving the Bloomington community, and especially its artists, a place to gather.
Rachael's Café 300 East Third St Bloomington
 A place frequented by artists, this café is one of the few places in town that offers a free stage for readings and performances. There is a minimal fee to have a sound person set up the sound system. Let's support Rachael's Café and keep this writer-friendly venue open and healthy. Stop by for lunch, dinner, to see an event or just sit and write.  Open Mon-Fri at 8am, Sat-Sun at 9am and stay open until events end, or 9 pm if no event is scheduled. For all general inquiries, please call: 812-330-1882. For all booking requests, please email Rachael's Cafe at this email address: rachaelsbooking@gmail.com For event information go to: facebook page
The Venue Fine Arts & Gifts 114 S. Grant St. Bloomington 812-339-4200 This is an art gallery also known to occasionally host readings by local authors and poets. www.thevenuebloomington.com
The Front Porch 1614 W. 3rd Street Bloomington 812-269-2532 A café and place to sit and read, with a stage and mics for performances and readings.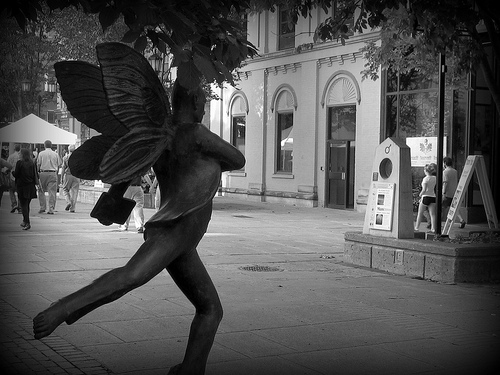 Sculpture by Cherry Rahn.  Photograph by James McCaffery.