Upcoming Events & Information
Happy Holidays Everyone!
 Due to the Holidays
There will be NO Third Sunday Writing workshop in December
There will be NO Last Sunday Poetry Reading & Open Mic in December
Back in January 2015!
The month of January 2015
is our Member Fund Drive
You get a chance to support your Writers Guild!
So get ready to enjoy supporting your wonderful Writers Guild with
Your Donation.
More information coming soon.

First Sunday Prose Reading and Open Mic
Presented by the Writers Guild
With guest readers Gwenette Gaddis and Eric Rensberger
 Sunday, Jan. 4
3:00 to 5:00
Boxcar Books 408 E 6th St
 Come early to sign up for Open Mic!
Gwenette Gaddis is a prose writer working on two novels; she also has written a
collection of short stories. Her flash fiction piece "Afternoon Delight" was published in Staccato. Her greatest talent, however, is baking brownies. 
Eric Rensberger has been active in the Bloomington poetry community since 1979. His
work has appeared in numerous magazines and journals; it has been featured in several anthologies, including And Know This Place and Tongue Screws and Testimonies. Eric has produced chapbooks with local cooperatives or individual publishers over the years, but since 2008 he has functioned as his own publisher on his website, at  www.ericrensbergerpoetry.net. The site functions as a Collected Poems edition, and includes the ongoing chronological sequence Account of My Days.
Please note that January and February will be featuring some longer open mic slots.
People can read for the normal 3-5 minutes in the Open Mic, or, we will also now have some 10-12 minute slots. When you sign in for Open Mic, please note that you'd prefer a longer time slot and we'll see if we can fit you in.

Third Sunday Writing Workshop
For Writers Guild members only – free
Sunday, Jan. 18 2 to 3:30
Monroe County Public Library, room 214
Enjoy meeting with other Writers Guild members to write in this friendly, generative writing workshop. Writing prompts will be offered to get you started. Fiction, non-fiction, memoir, poetry, flash fiction, creative non-fiction, all styles and genres included. You are welcomed to share your workshop writing
TO REGISTER:  email  thirdsundayworkshops@writersguildbloomington.com
Include your name, email and telephone number.
Once you register, you will receive an email confirming your registration.
Thanks! And we look forward to seeing you at a workshop.
Free parking
Last Sunday Poetry Reading & Open Mic
Co-presented by the Writers Guild and the
Bloomington & Monroe County Convention Center
Guest Readers: Patsy Rahn and Abegunde
 Sunday, Jan. 25
3:00 to 4:30 pm
 At the Bloomington Convention Center
302 S. College Ave. in the Rogers room
 Come early to sign up for Open Mic!
Dr. Abegunde is an egungun (ancestral) priest in the Yoruba Orisa tradition, Reiki Master, and doula with a focus on the recovery of ancestral memory from the Earth and human body.  Her writing has been published in numerous journals and anthologies, including The Kenyon Review, Best African American Fiction 2010, Beyond the Frontier: African-American Poetry for the 21st Century, and nocturnes (re)view of the literary arts.   She is the recipient of fellowships from Cave Canem, Sacatar (Brazil), Ragdale, and Norcroft.  She received her PhD in African American and African Diaspora Studies at Indiana University.  More information about her work can be found at: http://iub.academia.edu/MariaHamiltonAbegunde    http://abegunde.com
Patsy Rahn is a poet and prose writer. She has read her work in Toronto, Los Angeles,
and Bloomington. Her work has appeared in various journals and anthologies, most recently in the anthology: MOTIF v.4 seeking its own level. She is a founding member and chairperson emerita of the Writers Guild at Bloomington.
Free parking in the back.
This event is free and open to the public.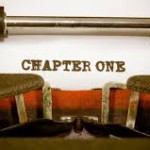 Arts Commission encourages Hoosier artists to apply for Individual Artist Program grants

   
(Indianapolis, Indiana) – The Indiana Arts Commission (IAC) announced today that Hoosier artists in selected disciplines have until Friday, February 6, 2015 to submit grant applications for the IAC's Individual Artist Program.
Eligible projects will only be considered in the areas of: dance, literature, music, theatre, and folk arts related to the traditional disciplines listed here. Artists with disabilities are encouraged to apply for projects related to the eligible disciplines either through the discipline directly or through the access category.
Individual artists living and working in Indiana may apply for up to $2,000 from the IAP grant, which requires no matching funds. The grants are intended to assist artists with specific project-related costs that will help them further their career and provide some form of public benefit through the completed project.
The application guidelines and the online grant application system are currently accessible on the IAC website and can be found at: www.in.gov/arts/individualartistprogram.htm.
Application for IAP grants will only be available through the online grant system, and artists are encouraged to read through the guidelines completely before starting the application process. The deadline for application is February 6, 2015.
Applicants must be 18 years of age, must be an Indiana resident for at least one year prior to the date of application, and plan to remain in the state for the full grant period. Artists may not be enrolled in a degree-granting program. All projects must be completed between July 1, 2015 and June 30, 2016.
Applications must be submitted through the Indiana Culture Grants Online at http://indianacgweb.org/.
For more information, please contact Sarah Fronczek at 317-232-1274 or email sfronczek@iac.in.gov.
The Indiana Arts Commission is dedicated to the vision of the arts everywhere, everyday, for everyone in Indiana.
 Flash Fiction writing workshop

at the Djerassi Art Colony
Feb 13-18, 2015
Laurie Stone is teaching a flash fiction writing workshop at the Djerassi Art Colony in Woodside, Ca, from February 13-18. All information about applying, costs, and accommodations is provided in the Djerassi link below as well as in the link to her website that includes some of her writing, flash fiction prompts, and recommendations from students
http://www.djerassi.org/2015LaurieStone_workshop.html
Charles Wright:  new national poet laureate
 The Library of Congress has appointed Charles Wright from Virginia as our new national poet laureate. He is also the recipient of the following awards: Pulitzer Prize, the National Book Award, the Bollingen Prize and the Ruth Lilly Poetry Prize.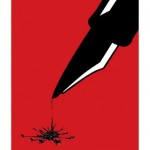 Visit The Writers Guild's Photo Gallery See what's going on at Writers Guild events.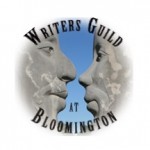 The Writers Guild at Bloomington presents the following ongoing events & programs:
For more information look for newsletter announcements and website listings
Lemonstone Reading Series Lemonstone is a reading series in an intimate setting featuring one or more invited authors and usually one guest musician. The event takes place four times a year at Sweet Claire's Gourmet Bakery.
Fountain Square Poetry Series The Writers Guild collaborates with By Hand Gallery to present the Fountain Square Poets Reading Series.  For this event, four invited poets read in the atrium of Fountain Square mall, along with a musical group, while By Hand Gallery opens a new exhibit as part of gallery walk night. This event takes place three times a year.
The Writers Guild and the Monroe County Public Library The Writers Guild collaborates with the Monroe County Public Library to present workshops at the public library several times a year.
First Sunday Prose Readings and Open Mic – a monthly event:  Three authors are invited to read, followed by an Open Mic. The focus is on prose writing. This event is held at Boxcar Books from 3 to 5 pm. Arrive early to sign up for Open Mic.
  Last Sunday Poetry Readings and Open Mic –  a monthly event: two guest poets will read, followed by a poetry open mic at the Bloomington Convention Center.  Arrive early to sign up for Open Mic.
Third Sunday Writing Workshop – a monthly event: Free Creative Writing Workshop for Writers Guild Members Only.  For more information go to the Member tab above, then the Workshop link.
The Spoken Word Stage As part of the Fourth Street Festival of Arts & Crafts on Labor Day weekend, the Writers Guild presents its Spoken Word Stage with a two day lineup of artists including poets, storytellers, radio drama, comedy, street theatre, and Poetry On Demand.
Workshops and Panels The Writers Guild may also provide special guest Workshops.
Socials for WG members Once or twice a year we gather for a pot luck social, often in an outdoor location, to share food, discussion, and an open mic reading.
Our website provides up to date information on literary events around town as well as information about its members, and information on publishing and local opportunities.
Contact us at:  contact@writersguildbloomington.com   Follow us on Facebook!
Check out our
Flickr page
for photos of our events
Want to help others?
Bloomington Writing Project Volunteer to help others write. meets every Tuesday from 3:30pm-6:30pm at Boxcar Books and offers free writing consultation for writers of all levels. Located at Boxcar Books  408 E. 6th Street.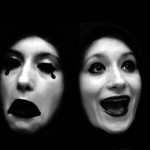 Story Play Workshops
Nell Weatherwax offers Story Play workshops. Her unique blend of physical movement, imagination, and storytelling can open up your creativity and  allow your true, creative self to come out and play. Visit her website for comments by folks who have taken her workshops, and discover a fresh path to your inner storyteller. http://nellweatherwax.com/classes-and-workshops.html For more information, and to receive an occasional email about future classes and performances, email Nell at nellwax@yahoo.com  
Letter Writing Alliance    http://16sparrows.typepad.com/letterwritersalliance/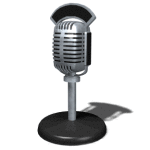 Every Wednesday is Poetry Open Mic Hosted by the Grant Street Musicians Co-op Wednesdays at 9:30 to 10:30  pm
Every Monday is Open Mic for anything creative Hosted by the Grant Street Musicians Co-op Mondays at 6:00 pm
114 1/4 Grant Street See Grant Street Musians' Co-op on Facebook
First Book:  a good cause
First Book provides new books to children in need, addressing one of the most important factors affecting literacy – access to books. An innovative leader in social enterprise, First Book has distributed more than 100 million free and low cost books in thousands of communities. First Book now has offices in the U.S. and Canada. For more information on how you can get involved, visit the First Book website: http://www.firstbook.org/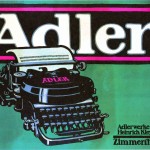 Information Corner
———————————————————————-
Trans Artists, a resource listing domestic and international artist residencies: http://www.transartists.org.
https://duotrope.com/    Duotrope:  A a searchable database of fiction, non-fiction, and poetry markets. Good Writers Resource to help search publications. Lots of interesting and useful features. Began charging a $5 per month fee in 2013. Offers free trial period.
http://www.tribalauthor.com/enhanced-e-book/#comment-702  points to an article about iBooks Author.  It was developed to create e-textbooks, "enhanced" with audio, video, images and interactivity.
Actual iBooks Author site is at http://www.apple.com/ibooks-author/
Blurb.com has expanded its photobook self-publishing offerings to encompass text-based books. They have made an add-in for Word 2007 and 2010 that makes it really easy to compose pocket- and trade-sized with soft or hard covers and then upload the book to its site and have as many printed as you want. The prices are quite reasonable when compared to working with a rip-off vanity press. It's a great idea for those who want to move their writing into a more professional looking format and aren't interesting in chasing traditional publishing.  Here's the link:  http://www.blurb.com/word-addin
They will also help you sell your book:  http://www.blurb.com/sell-your-book
For those who want ISBN numbers, they can be purchased independently. Here's the link: http://www.isbn.org/standards/home/index.asp
Free guides for authors:   http://www.bookbaby.com/free-publishing-guides
Publishing e-books option from  BookBaby e-Books
Kickstarters:  A Fundraising "How To" for Writers
 
 
Information on this website:
Check out local literary happenings on our homepage, and feel free to submit your event. The Publishing Information section highlights publishing opportunities. We invite you to Join the Writers Guild and get the added benefits of being a Member (see Join tab above). And whether you are local or not, check out the Resources section for interesting websites and information. Also take a look at the Quick Note message (see right side) to see highlighted events at a glance. We look forward to sharing information and ideas with you, and hope to see you at many of the literary events around town.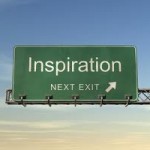 If you'd like to support our efforts to provide timely and accurate information on literary events, produce readings series, workshops, open mics and more, please make a contribution. Your support pays for our website, post office box, as well as our slim and trim budget for events such as our Spoken Word Stage, Writers Guild readings and workshops, and Writers Guild socials. We are volunteer run,managed, and creatively imagined, and we do a lot on very little! Thanks for your help.
You can quickly and easily make a donation by clicking the PAYPAL button at the top right of the page. Or, you can make a check out to: Writers Guild at Bloomington, Inc. and mail it to:
Writers Guild at Bloomington P. O. Box 3445 Bloomington, IN 47402
Thank you!
NEWS BITS
The Writers Guild at Bloomington is now on TWITTER
Follow us @writersguild_bl
https://twitter.com/writersguild_bl
************
Member News on the Writers Guild website is now OPEN TO THE PUBLICand accessible via theMember News TAB at the top of the homepage. This means the public will be able to view your latest publications, awards, etc.

  Support Our Writer Friendly Businesses
Rachael's Café 300 East Third St Bloomington
 A place frequented by artists, this café is one of the few places in town that offers a free stage for readings and performances. There is a minimal fee to have a sound person set up the sound system. Let's support Rachael's Café and keep this writer-friendly venue open and healthy. Stop by for lunch, dinner, to see an event or just sit and write.  Open Mon-Fri at 8am, Sat-Sun at 9am and stay open until events end, or 9 pm if no event is scheduled. For all general inquiries, please call: 812-330-1882. For all booking requests, please email Rachael's Cafe at this email address: rachaelsbooking@gmail.com For event information go to: facebook page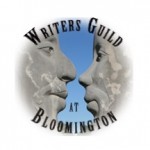 Sweet Claire Gourmet Bakery
309 East Third Street
We thank Sweet Claire Gourmet Bakery for hosting our Lemonstone reading series.
This is a lovely place to sit and read, write, chat with friends. It's a good place for writers!
Open Tuesday through Saturday 7 am to 6 pm. Open Sunday 9 am to 6 pm.
Call 812-333-6000
www.sweetclaire.com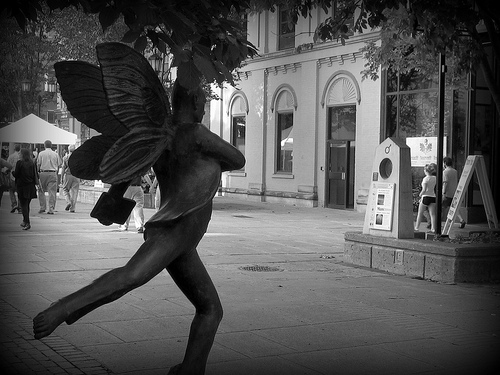 Sculpture by Cherry Rahn.  Photograph by James McCaffery.