When:
March 4, 2020 @ 6:00 pm – 9:00 pm
2020-03-04T18:00:00-05:00
2020-03-04T21:00:00-05:00
Where:
Bears Place
1613 E 3rd St
Writers Guild Spoken Word Series
S
ponsored by Writers Guild at Bloomington & Indiana Arts Commission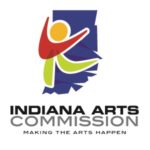 featuring storytellers Nell Weatherwax and Mary Armstrong-Smith
stand-up comedy with Shanda Sung
music by Trillium (structured improv)
+ an open mic
$5 suggested donation
TRILLIUM is a perennial herb with three bracts and three petals which grows from a rhizome. The band Trillium is a collaborative musical project featuring Kyle Quass, Norbert Herber and Julian Douglas. The trio, like the perennial, grows from the rhizome:  non-hierarchical with no beginning or end; always in the middle, between things, interbeing, intermezzo. Each piece is a character study in which ideas transform and develop, new ideas emerge and recede, form dissolves and re-emerges, a multiplicity in which each idea can and must be connected to any other.
First Wed Spoken Word Series