When:
April 22, 2020 @ 6:30 pm – 8:30 pm
2020-04-22T18:30:00-04:00
2020-04-22T20:30:00-04:00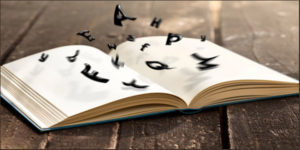 Very Contemporary Poetry
A two-day IU Lifelong Learning class with instructor Shana Ritter.
Wednesday April 22
Wednesday April 29
What makes a poem? What themes and styles do current writers share? What makes a poem/poet unique? A poem is a deep dive, a conveyance of sensations, sounds, rhythms, secrets, truths and story.
Through conversation and experiential activities, in this course we will explore a variety of poets including Naomi Shihab Nye, Jericho Brown, Tracy K. Smith, Marie Howe, Ocean Vuong, Mary Oliver, and Indiana's own poet laureate, Adrien Matejka. Poems will be read and discussed in class. 
Here's the link for registration
https://v2.aitapps-s.iu.edu/AIT_INlighten_V1_Online/blvpue/Course/Index/944-6A2CAD83-B6BA-4C99-9DEF-ED65B3056751
Very Contemporary Poetry: a two-day class