When:
September 24, 2017 @ 3:00 pm – 4:30 pm
2017-09-24T15:00:00-04:00
2017-09-24T16:30:00-04:00
Where:
Bloomington and Monroe County Convention Center
302 S College Ave
Bloomington, IN 47403
USA

Last Sunday Poetry Reading & Open Mic
Co-presented by the Writers Guild and the Bloomington & Monroe County Convention Center
Guest Readers: The Tuesday Poets: Jenny Kander, Doris Lynch, Roger Pfinsgton, Thomas Tokarski
Jenny Kander is enjoying her old age: permission to be who she is, to enjoy her friends, be creative, forgetful, laugh a lot and be fretful when interrupted. For her it's too late for all but basic electronics.
Doris Lynch has published poems in many literary magazines and anthologies and has won four individual artist's
grants from the Indiana Arts Commission. Her chapbook Praising Invisible Birds was published by Finishing Line Press. She worksas a community engagement librarian for MCPL. Currently, she's intrigued by haibun, a Japanese form that combines prose and haiku.
A retired teacher of English and photography, Roger Pfingston's work has been recognized with a Creative Writing
Fellowship from the National Endowment for the Arts and two PEN Syndicated Fiction Awards. Poems have appeared in recent issues of Poet Lore, American Journal of Poetry, Hamilton Stone Review, and Poetry East. A chapbook, A Day Marked for Telling, is available from Finishing Line Press.
Thomas Tokarski: With a bow to Abe Lincoln, Thomas Tokarski states that he is a poet "of the people, by the people, for the people" with lines and verses for all.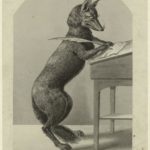 Come early to sign up for Open Mic!  Free parking in the back.
This event is free and open to the public.